Disintermediation – the digital marketer's latest challenge?
During the COVID lockdowns we have seen disintermediation manifest itself in many ways as brands have switched comprehensively to online sales and direct shipping to compensate for the enforced shutdown of the physical retail channel for many sectors. In a strange twist of fate this has also been a boon for digital marketers as they have reaped a huge harvest of first-party data resulting from a tsunami of consumers registering to buy online. Who among us has not noticed that every attempt is made to get the consumer to register, opt-in and/or subscribe during the online purchasing process, the 'proceed as a guest' option often being hard to access – where available?
Why is this such a windfall for the marketer, if less so for the consumer?

Answer – third-party data bad, first-party data good.
The combination of EU GDPR and various consumer privacy regulations such as the proposed California Consumer Privacy Act basically outlaws the sharing of third-party data, on which much marketing activity, and online advertising, currently relies. The annoying, but necessary, cookie opt-in button which flashes across our screens every time we visit a website is a prime example of the increasing regulation in this area.
More than just disintermediation – a direct online relationship is more important than ever.
As a result, every brand and every channel more than ever wants/needs to establish a direct online relationship with the consumer to track buying habits, build-out demographic profiles, and of course encourage us all to buy or revisit more often. Hence the joy of brand marketers at our headlong rush to buy direct. Or maybe not?
Annoyingly for some, you might have noticed during your online search for products that ecommerce behemoth Amazon always seems to be trying to insert itself into the online buying journey and re-intermediate itself. Complex environment this disintermediation game – for all involved.
We as consumers want instant gratification.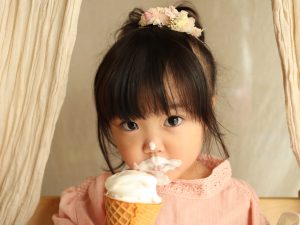 But similarly, we as consumers can be equally fickle – we want instant gratification while simultaneously hating the hoops we must jump through to navigate a purchase or a subscription through to checkout and beyond. So, we need to be seduced, persuaded, or otherwise cajoled into jumping through those hoops.
A common technique, used by online publishers like the FT is to offer 3 or 4 free articles before raising the paywall.  Another is to offer incentives such as digital gift cards or a unique online voucher giving one-off or limited free access to digital downloads such as games, videos and eBooks as part of the personal data exchange. These are examples of what McKinsey calls the 'value exchange' in their recent article on The demise of third-party cookies and identifiers. A good point to remember here is that value is defined by the consumer who will inevitably be turned off by below-par rewards in this value exchange. A point we will visit in an upcoming post.
Interestingly this rewards technique is increasingly being used by brands to reach across the intermediary boundary by printing unique voucher codes on product packaging or wrapping. This enables the collection of first-party data from the consumer regardless of the distribution channel while also incentivising the consumer to connect with the brand directly. Our recent use-case, "Identifying and engaging with the casual magazine buyer is a good example of this.
Building and developing first-party customer data is key.
Whichever way you look at it, building and developing first-party customer data is now key to building a better understanding of customer needs and behaviour while overcoming increasing consumer reluctance to provide that personal data.
If you are currently facing any of the above disintermediation challenges and looking to encourage, reward, or otherwise incentivise consumers to sign-up, register, or subscribe to a relationship chat with us now to explore how we might help.