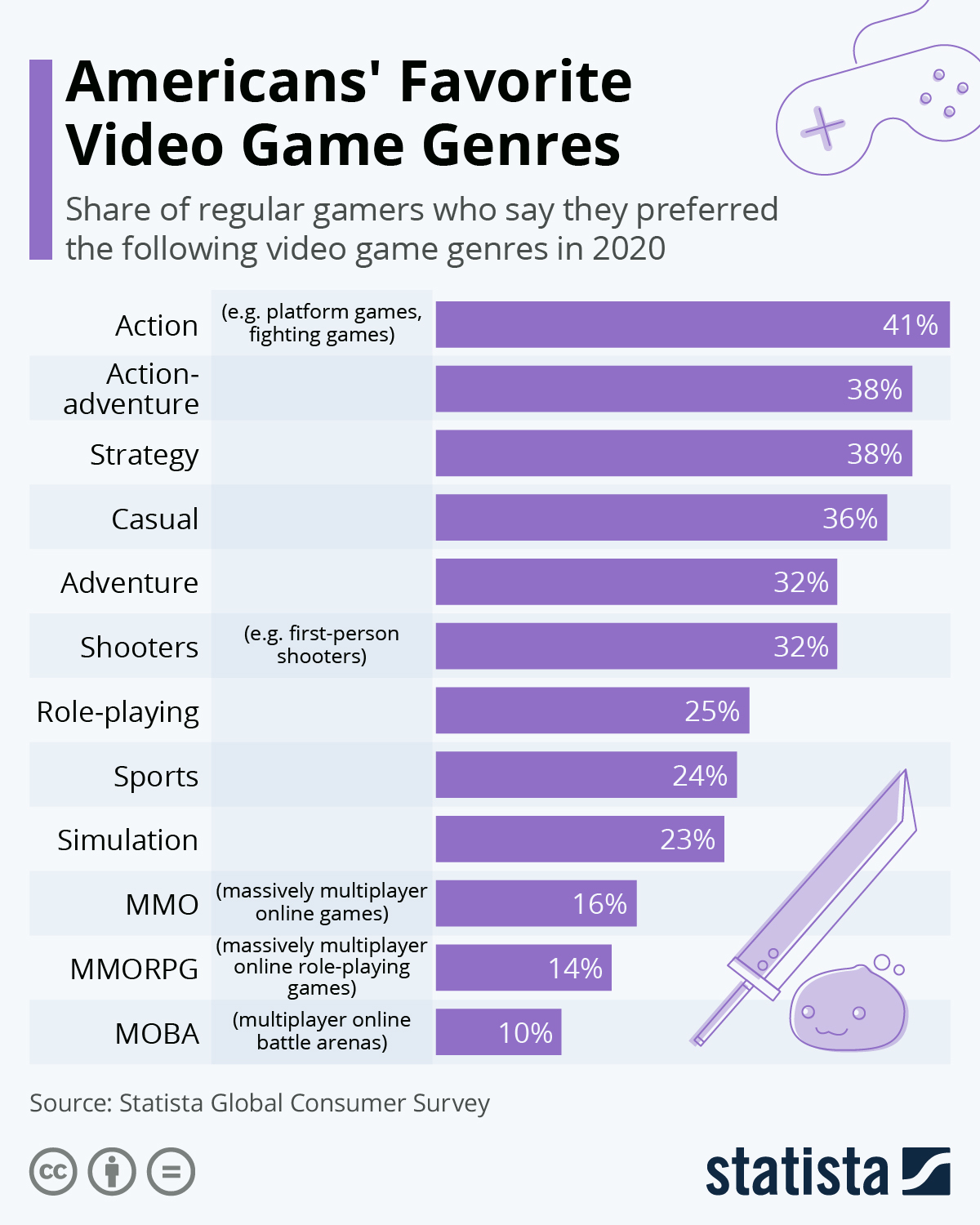 This chart shows the share of regular gamers who say they preferred the following video game genres in 2020.
In our recent post 'Think you know who plays video games – think again!' we discussed how the demographics and behaviours of video games players have evolved recently. As you can see from the above player preferences graphic, far from being limited to classic 'shoot-em ups', tastes are spread across a wide range of genres.
It may come as a surprise to some to find 'Casual Games' commanding an audience of more than one-third of gamers. The term generally refers to video games that don't require a major time investment to play, win, and enjoy, while a 'casual gamer' is described as someone who enjoys any video game without investing significant time into it, playing it spontaneously, irregularly, or infrequently.
To meet this demand, here at Reward the World™ we are planning to bring Casual Games to our world-leading digital rewards platform – but with an added twist.
With our soon-to-be launched casual games' category, the rewards' redeemer will be able to immediately play casual games at the point of redemption. All part of our drive to remove redemption friction and to enable users to enjoy their digital rewards with the minimum fuss.
So stay tuned for more information!

#DigitalRewards #RewardtheWorld #RewardService #CasualGames